About
Purchasing Methods

at
Flower Market ba*net

There are a variety of ways to purchase the flowers shipped to ba*net by growers,
importers and other sellers from around Japan. They include purchase by auction, web-based advanced transaction,
and ordered transaction where orders are made on the basis of planting information.
It also supports purchasing in many different ways, such as by providing market and sales information.
All you need is a personal computer and an Internet connection.
Real-time Auctions
You can participate in a lively auction that includes the voices of the auctioneer. Bids can be placed simultaneously on 4 different channels, so you will not miss your chance to purchase items.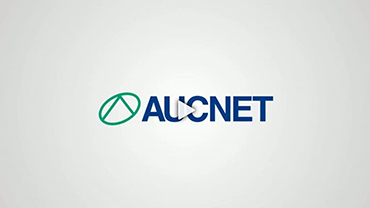 A Variety of Purchasing Methods
Different purchasing methods can be used according to your purchasing style. It includes "Advance sales," which is based on a determined price, "Specified price transactions" in which you make bids of your desired unit price, and "Ordered transactions" in which purchases are made based on the planting information provided by growers.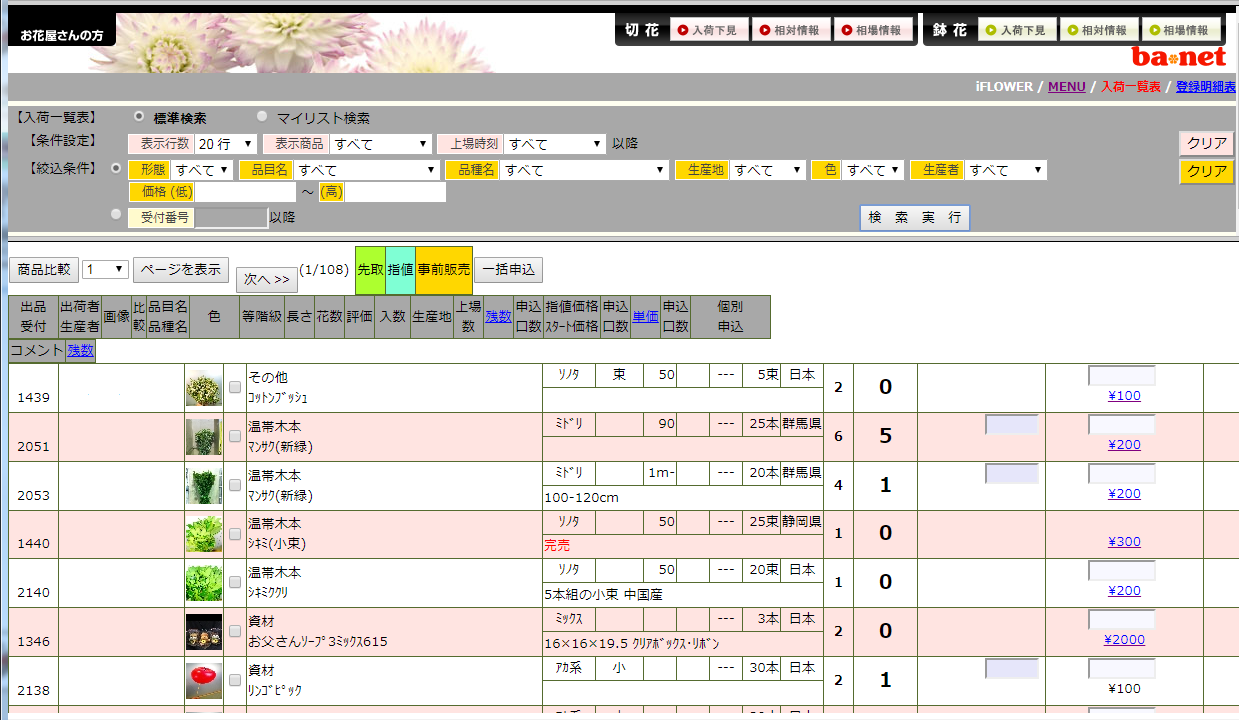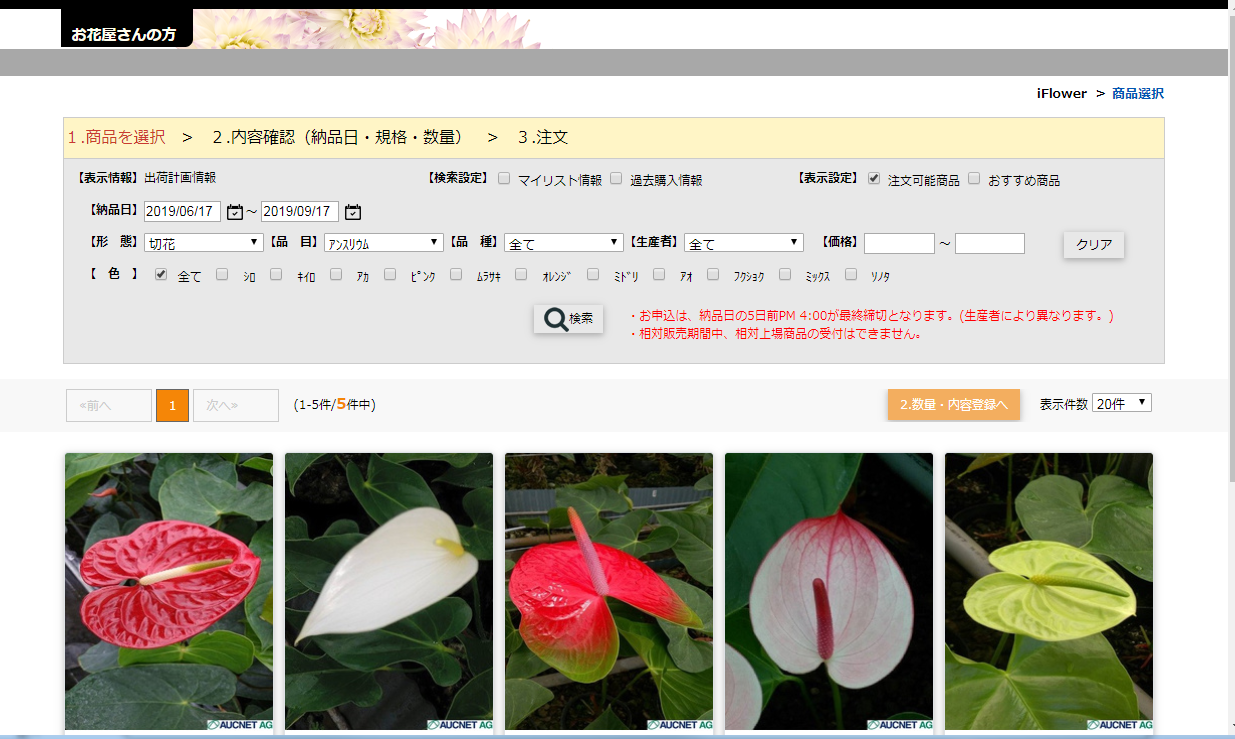 Market Information
You can check shipment volume and market price trends by item and variety of the past three auctions.
The market prices of the same period of the previous year can also be checked through graphs.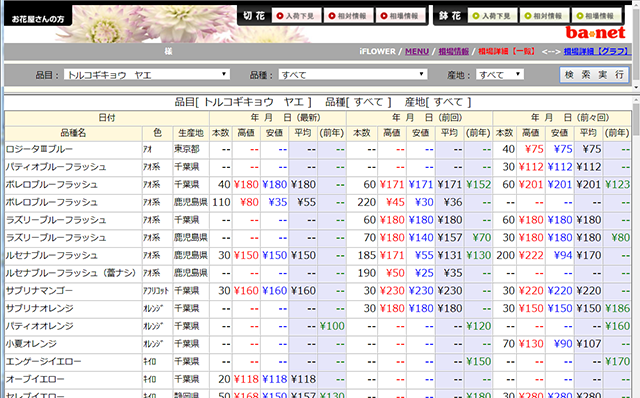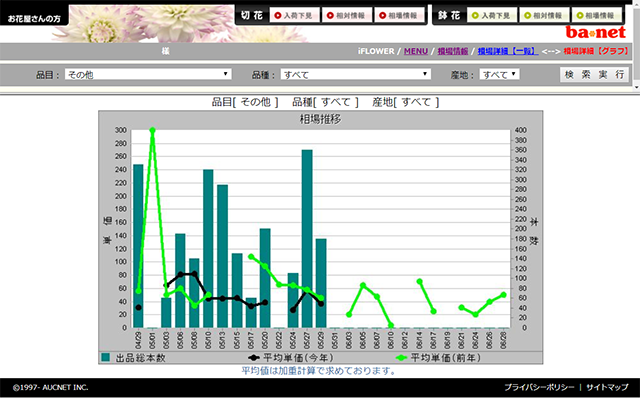 Other Information Services
You can use the My List function where you can check the merchandise that you have purchased, or be notified of the arrival of goods on the market. Furthermore, applications can be made from your mobile device as well, so you do not have to worry about missing purchasing opportunities.